2022

2021

2020

2019

2018

2017

2016

2015

2014

2013

2012

2011

2010

2009

2008
GCC-GERMAN BUSINESS INVEST 2011 - NEWS
The CEO of GCC-German Business Invest, Uta Gruda is the Only Female Speaker at UAE Global Investment Forum in Abu Dhabi - May 2011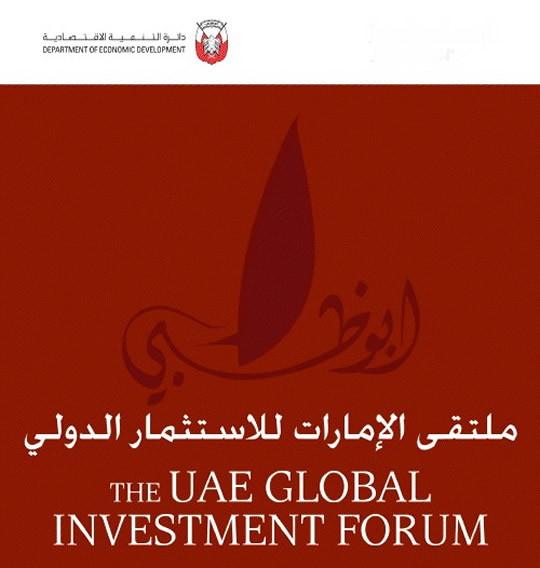 GCC-German Business Invest'CEO Uta Gruda is the Only Female Speaker at the 4th ANNUAL UAE GLOBAL INVESTMENT FORUM IN ABU DHABI
GCC-German Business Invest is invited from Abu Dhabi Department of Economic Development, DED to participate at the 4th Annual UAE Global Investment Forum 2011 in Abu Dhabi. CEO of GCC-German (Global) Business Invest, Uta Gruda is main Speaker as well as the only female Speaker at UAE Investment Forum organized by the Department of Economic Development in Abu Dhabi, started on May 3 in the Emirates Palace with the participation of more than 400 people from 30 countries from around the world.
Uta Gruda was Speaker at the fourth session which was devoted to the topic "Investments in the Emirate of Abu Dhabi ... The Opportunities and Challenges", where light was shed on the success of the Emirate of Abu Dhabi in attracting foreign investments, and how Abu Dhabi could face the wave of political changes sweeping the Middle East, which affect the way investors perceive the region as well as the steps that could be taken and the recommendation with a view to ensure turning Abu Dhabi into attractive destination for international investment.
GCC-German Business Invest offers investment strategies and projects to Abu Dhabi government which will increase Foreign Direct Investment, FDI to Abu Dhabi UAE in the next years, make Abu Dhabi an investment hub around the world and definitely a place to be.
GCC-German Business Invest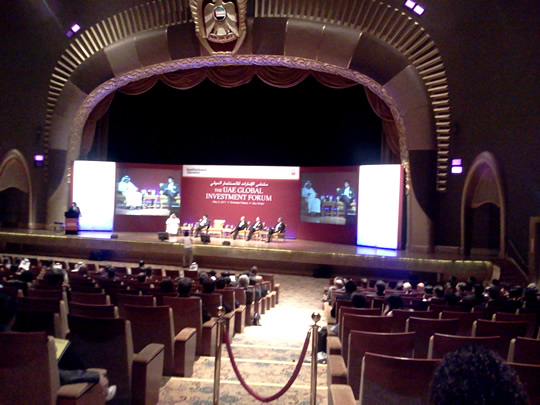 ---
GCCGBI is VIP Speaker at UAE Intern. Business Forum Fujairah
- April 2011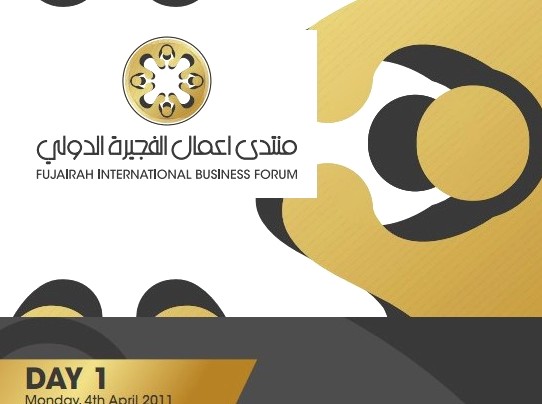 GCC-German Business Invest, GCCGBI is VIP Speaker at UAE FUJAIRAH INTERNATIONAL BUSINES FORUM, April 4-5, Fujairah UAE

DAY One : 10:55 - 11:45 Session 3 LEADERSHIP FORUM
- Fujairah and Foreign Direct Investment, FDI

The nature of FDI in Region and the world today and tomorrow:
- What is the current status of Foreign Direct Investment and profit sharing
- Which large/small projects can Fujairah lead to attract more investment from abroad
- Which countries/regions would FDI be welcomed from in Fujairah
- What value proositions would attract FDI sonner
- What would be more favorables terms and conditions for swaying Fujairah towards Fujairah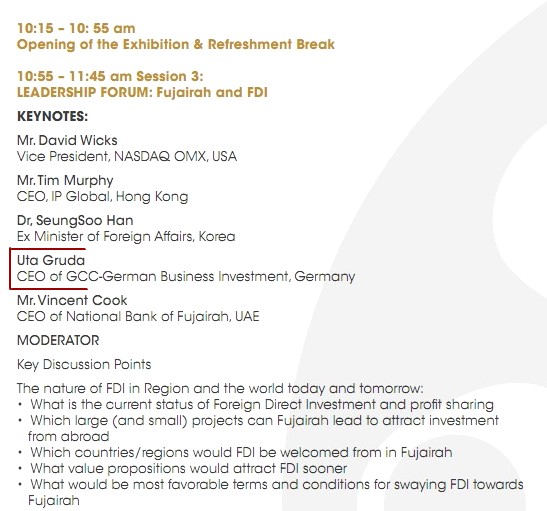 ---
GCCGBI is MASDAR VIP Guest at WF Energy Summit in Abu Dhabi - January 2011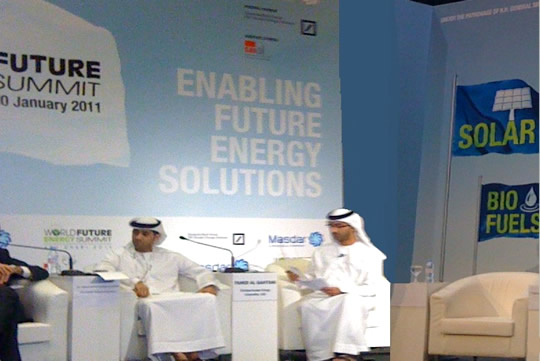 GCC-German Business Invest, GCCGBI is MASDAR VIP Guest at World Future Energy Summit, WFES in ABU DHABI, 17-20 January 2011. GCCGBI has Clean Energy Invest meetings at World Future Energy Summit, ADEC ABU DHABI

GCCGBI has high business investment meetings in ABU DHABI topic Investment, Clean Energy, Oil Tech, Construction