GCCGBI
®
demonstrates an exclusive, discrete and notable fellowship - only ascertaining access to its devoted members. To receive a membership within GCCGBI
®
, one ought to be recommended to our management. After a thorough examination, members will be accepted, fulfilling the criteria of our company. Our members range from prominent, top-class individuals to top-tier businesses that have proven their success in corporation, market andtrading - marking their way gloablly as the leaders of tomorrow.
We offer our members:
Investment advisory & expertise, aligned with German thinking: safe, solid
Latest technologies from German speaking countries, GCC, globally
Leading Companies from German speaking countries, GCC, globally
Attractive Foreign Direct Investment (FDI)
Selectively chosen high-ranking network
Legal & Regulatory service
Supporting Investment of Investors, Fam. Offices /Fam. Businesses
Company Investment Service & Smart Contract Auditing
Blockchain Company Assessment Investment
Metaverse & NFT (Non-fungible tokens) Assets
Artverse & Fashionverse Investment
Digital Promotion Service
Membership at GCCGBI
®
Investors Club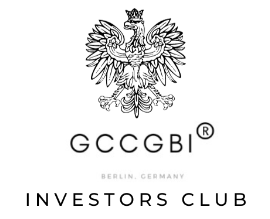 Our consult fields are the following:




GCCGBI
®
MEMBERSHIP: PRICE on REQUEST
GCCGBI
®
has No Competitor Worlwide.
GCCGBI
®
is Protected by German Patentamt at German Patent Trade Mark Office / DPMA.
If you are interested in joining GCC-German Business Invest
®
Membership, please contact us at
germany@gccgbi.com